CHCI Celebrates Latino Art, Culture, and Political Power of Latinos during Latino Inuaguration 2013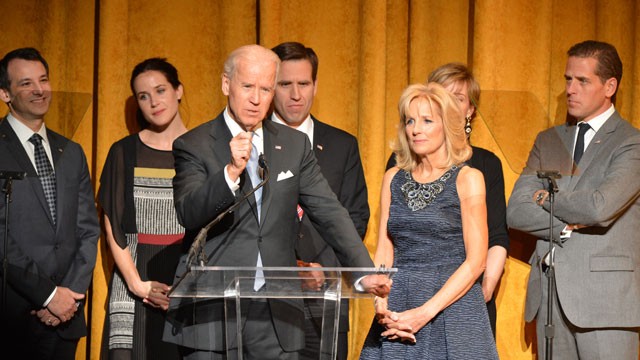 Vice President Joe Biden and Dr. Jill Biden at Latino Inaugural 2013: In Performance at The Kennedy Center on January 20, 2013 in Washington, DC.
Last month, CHCI joined a national coalition of Latino organizations, Latino elected officials and community leaders from across the country, as well as a long list of Latino entertainers to celebrate the historic re-election victory of President Barack Obama during Latino Inaugural 2013. The three-day series of lectures, symposia, and cultural gatherings was organized to give Latinos the chance to celebrate their historic role in the 2012 Presidential elections.
The two main events included a Symposium on Saturday, January 19 and a Latino Inaugural "In Performance" on the night of Sunday, January 20. The symposium, titled The Futuro: Talks About the Road Ahead, featured a series of talks on the most pressing issues facing our community and how to develop an agenda that will strengthen the country as a whole.
The weekend culminated with a major perfermance at the Kennedy Center for the Performing Arts. The star-studded evening was hosted by actress Eva Longoria and featured appearances/performances by Marc Anthony, Mario Lopez, Rita Moreno, Chita Rivera, Rosario Dawson, Robert Rodriguez, Wilmer Valderrama, George Lopez, Jose Feliciano, tenor Juan Diego Florez, R&B star Prince Royce, Ballet Hispanico and teenage piano prodigy Llewellyn Sanchez-Werner.
The evening also included a surpise visit by Vice President Joe Biden and his wife, Dr. Jill Biden. "This is your moment," Biden said. "America owes you. You are about to have an impact that is consistent with who you represent and the number of people you represent."